Join in the work among God's people in Europe
Thank you for your interest in serving among the thousands of Christians across the Convocation of Episcopal Churches in Europe! For more information about who we are, how our church life works, or where our congregations are located, we invite you to explore all of our current website resources. To stay updated on the latest news on actions and events in the Convocation, we invite you to click here to subscribe to our monthly email newsletter.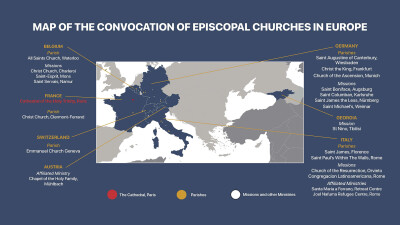 We do not currently have any positions accepting names or application materials at this time.