The Convocation of Episcopal Churches in Europe, 

The Rt. Rev. Mark D.W. Edington, Bishop in Charge
23 avenue George V, 

F-75008
 Paris, France

Tel: +33 1 53 23 84 06
Fax: +33 1 49 52 96 85 

Office Hours: 9 am to 5 pm CET - Monday to Friday
Select the links below to contact Convocation Staff directly via e-mail: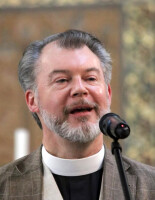 The Rt. Rev. Mark D. W. Edington
Bishop
E-Mail: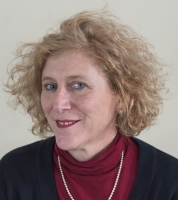 Mme. Sophie Plé
Canon for Administration, Convocation Office
E-Mail: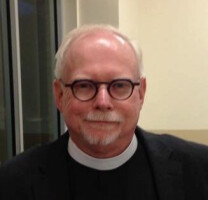 The Ven. Dr. Walter J. Baer
Archdeacon
E-Mail:

Archdeacon Baer's work is concentrated in the areas of transition ministry, assisting the bishop in congregational and clergy care, liaising with convocation commissions and committees, organizing clergy events, and representing the Convocation to the wider Episcopal Church in various administrative areas and in ecumenical and interfaith dialogues. He also assists from time to time at the cathedral in Paris. Archdeacon Baer is currently vice president of
Province II
of the Episcopal Church (known as the International Atlantic Province of the Episcopal Church), composed of the dioceses in New York, New Jersey, Europe, Haiti, the Virgin Islands, Cuba, and (soon) Puerto Rico, is a General Convention Deputy and serves on General Convention's
Task Force to Coordinate Ecumenical & Interreligious Work
. Ordained deacon and priest in the Diocese of Milwaukee in 1985, he has served in four dioceses and currently makes his home in Paris and Vienna.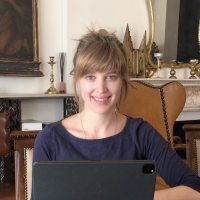 Maleah Rios
comes to us as a relatively new expatriate from Western North Carolina in the US. Before moving to Rome as the spouse of The Rev. Austin Rios at St. Paul's Within the Walls, she owned a small wine bar and retail shop, taught English literature and life skills to high schoolers, helped start an arthouse movie theatre, and co-founded a family business of making artisan chocolates. Confirmed in 2011 at the Cathedral of All Souls in Asheville, Maleah's heart and soul are centered on helping The Episcopal Church find and welcome all those who practice their faith at the edges, drawing anyone and everyone toward the mystery and joy of being included in shared meals at shared tables.
As the new
Digital Ministry Coordinator
for the Convocation, Maleah's unofficial role of "Convocation Cheerleader" has now evolved to formally encourage and support the newly discovered tech leadership emerging in each of our parishes, missions, and ministries across Europe. Working closely with the CECE staff, Maleah will be helping our digital events run smoothly, reviewing our social media presence and website, as well as connecting techies with resources and one another. Your tech help requests and comments are always welcome.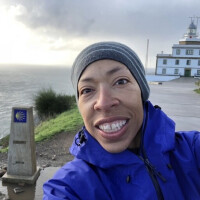 Dawn Baity
Missioner for Climate and Creation Care
E-Mail:

Dawn Baity is Missioner for Climate and Creation Care in the Convocation. Dawn is an appointed missionary of the Episcopal Church in the Volunteers for Mission program. She hails from the Diocese of Chicago and is a member of St. James Cathedral. In 2019 she moved to Madrid where she has worked with the Spanish Reformed Episcopal Church, focusing the church's work with pilgrims on the Camino de Santiago. In the convocation, she works as Missioner for Climate and Creation Care. Together with Stephen Squires of the Convocation Task Force on Climate and Creation Care, Dawn represents the Convocation as part of the Episcopal Church's delegation to the COP 26 conference in Glasgow, Scotland in November 2021.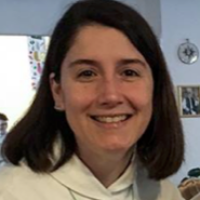 The Rev. Katie Osweiler
Co-Coordinator for Ministry with Children and Youth
E-Mail:

The Rev. Katie Osweiler, Curate at All Saints in Waterloo BE, is Co-Coordinator for Ministry with Children & Youth. Katie is well known in the Convocation and has worked extensively in youth ministry since her arrival in 2018. I addition to her work at All Saints, and now with the Convocation, Katie is also a reserve chaplain in the US Air Force, and was recently deployed at Ramstein Air Base in Germany, ministering to Afghan refugees and evacuees.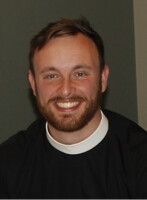 The Rev. Gregory Stark
Co-Coordinator for Ministry with Children and Youth
E-Mail:

The Rev. Gregory Stark is Co-Cordinator for Ministry with Children & Youth. Greg recently relocated to Belgium from ministry in Ohio to do graduate work in theology at KU in Leuven, Belgium. Until August 2021, Greg worked with youth and college ministry in Oberlin and Elyria, Ohio.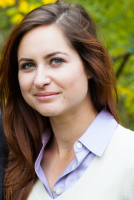 Audrey Shankles
Chair of Communications Committee
E-Mail: